Outcast Studios (home of the Deviant Daily Sketch Challenge) had a great little event this evening – a mock convention Artists Alley with appropriate fan request challenges. [link]
The third hour challenge was split into two parts, each with a 25 min time limit:
Produce a Group shot with Doc Strange, Iron Fist, Batman Beyond, Spidergirl and Powergirl.
Produce another Group shot with the above but change the sex of one character and the age of another.
I made a start but my stomach started hurting and I had to take a break. When I came back I got the basic layout of the first part figured out, but it was nowhere near good enough to post so I just left it and moved onto Hour 4.
Edit: I managed to concentrate on Monday night long enough to get the two parts completed and posted.
Part 1 – (Including time spent last night) Took 1.5 hours: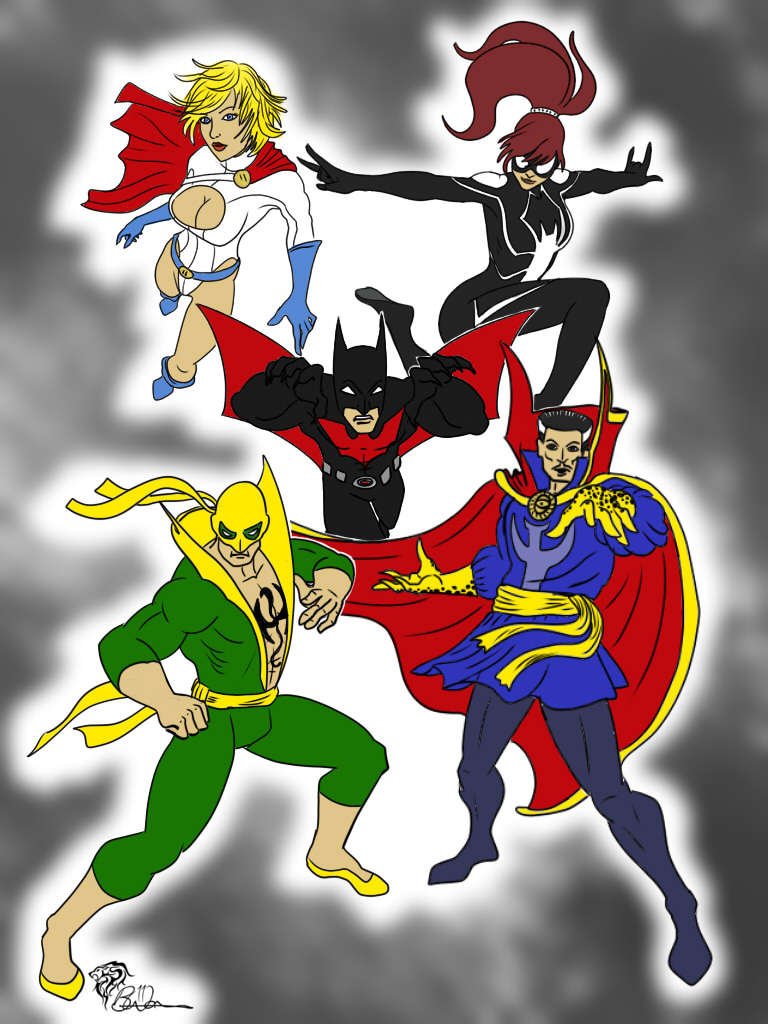 Part 2 – Changes took just under 25 mins. Powergirl became Powerman, and Iron Fist let himself go a bit as he got older: