Today's #dailysketchchallenge was Ken Washio / Eagle from Gatchaman. I remember this better as Battle of the Planets/G Force so I did this using a screen cap from the cartoon for reference.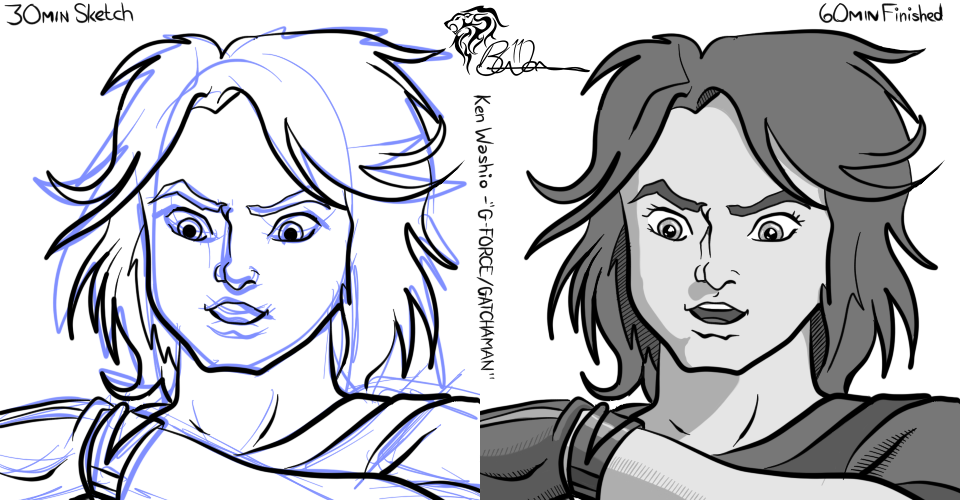 The left hand image is the sketch and almost final lines done in the 30 minute time limit.
The right hand image is the finished greys/shaded – done in just over 60 minutes (with text etc).
Using Paint Tool Sai.