I found a sketch of superman in my images folder, i'm not sure who it was by, possibly Khary Randolph. Anyway I decided to color it in PSP using vectors. Picked out the best lines from the sketch and used bezier curves to 'ink' the drawing. I didn't like the angle of the left hand (looking at the picture) hand or foot and so drew my own. Then picked my fill colors and line colors. The shadows are done with vectors also and set to multiply at 25%.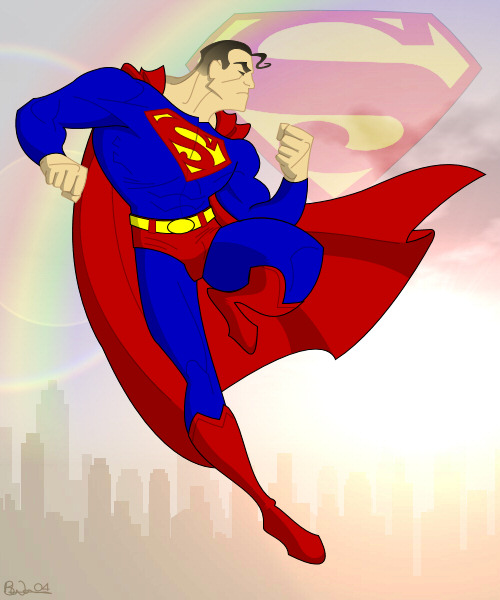 The pink sky background I found on google. I added the city skyline at the bottom using filled shapes to create the buildings and set it to soft-light. The superman logo at the back is my own vector one.
I like how it turned out, a sort of retro animation feel.