Just a quickie I threw together for this theme day, as Ultron has always been a pretty cool robot and villain.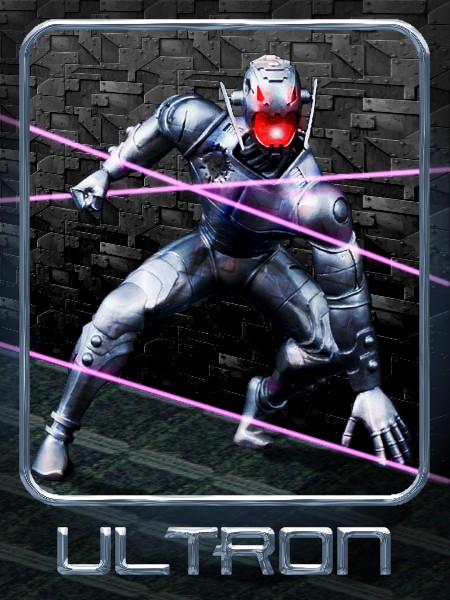 Started with the photo of the Ultron bust downloaded from the net, added a couple of different background textures, deformed to give a nice perspective. Added some gradient fills to simulate shadows. Added Ultrons shadow to the floor by creating a filled selection and deforming it, then blurring it. The laser beams and reflections in Ultron were created using blurred vector lines.
Still looked a bit flat so I added another layer with the wall texture set to soft lift, and cut out ultrons shape to simulate the reflection. Finally added some glows to his eyes and mouth. The border and text was done with Eyecandy chrome filter. The font is Beast Machines (a transformer font).